SM Rodriguez is a scholar-activist committed to anti-violence in their community and research. Their work spans concerns of the criminalized, queer, and/or disabled people of African descent and relies on engaged methodologies to answer questions of transformative change.
They are the author of The Economies of Queer Inclusion: Transnational Organizing for LGBTI Rights in Uganda (2019) and have recently served as a member of the Board of Directors of the Audre Lorde Project in New York City, USA.
SM is currently writing a book on the contemporary penal abolitionist movement occurring to eliminate or transform punitive institutions worldwide. Find more information on upcoming and recent lectures below, as well as research and publications on the next tab.
In 2021, SM began as Assistant Professor of Gender, Rights and Human Rights at the London School of Economics and Political Science (LSE). They previously taught at Hofstra University (NY, 2016-2021), where they were also the Director of the LGBTQ+ Studies Program.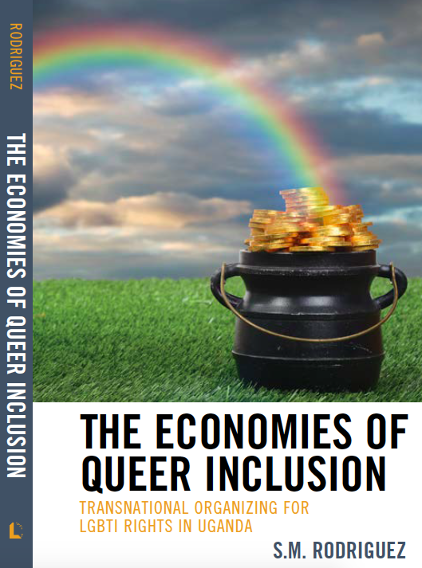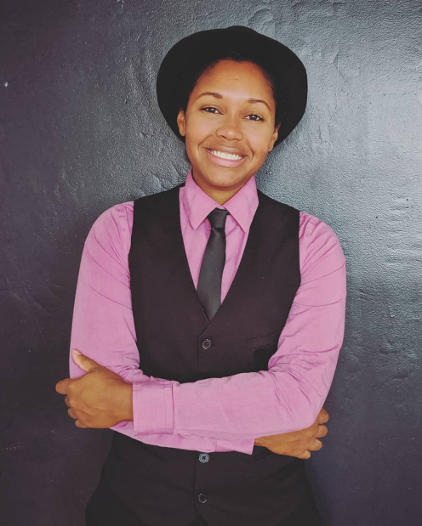 RECENT & UPCOMING LECTURES AND EVENTS:
2022
September:
22: "Reconsidering Anti-Homosexuality and Anti-Gender Politics in Uganda" Harvard Radcliffe Institute, Cambridge, MA
21: "African Feminisms for Abolitionist Futures" LSE Gender Studies Welcome Address, London, UK 3:30pm-5pm BST
August:
9: The Movement to End Abortion and LGBTQI+ Rights: Insights from Ireland, Brazil, El Salvador, Uganda, and the United States, American Sociological Association Presidential Panel, Los Angeles, CA 10am-11:30am PST
9: "Sexual Displacements" SM and Elena Shih (Brown University) as discussants, American Sociological Association, Los Angeles, CA 12pm-1:30pm PST
5: "Decarcerating Disability: Deinstitutionalization and Prison Abolition" by Liat Ben-Moshe, Author-Meets-Critic Session (SM as critic), Society for the Study of Social Problems, Los Angeles, CA
April:
1: "Africanist, Anti Carceral Feminisms for Decolonial Futures" Sociologists for Women in Society (SWS) Winter Meeting Opening Plenary, entitled Feminist Mobilizing for a Better Future: A Transnational Perspective. Santa Ana Pueblo, New Mexico, USA10-11:30am MST
1:"racialization.spectacle.liberation: feminist ruminations on place-making, memory, and the non-human" Sociologists for Women in Society (SWS) Winter Meeting panel (SM moderating with Chriss Sneed) 1:30 pm – 3:00 pm MST
2021
November:
8: "Black Resistance to British Policing" Department of Sociology and LSE Human Rights, 5-6PM BST (London)
October:
26: "Connecting Against Carceralism" LGBT History Month Lecture, Columbia University Irving Medical Center, 1PM-2PM EST (NYC)
12: "Carceral Protectionism and the Perpetually Invulnerable"Criminal Injustice as Disability Injustice: Revolting against the Carceral State, with Liat Ben-Moshe and H Rakes, the American Studies Association Annual Conference, 10AM-11:45AM EST
April:
29: "Imagining Non-Binary: Trans and Gender Non-Conforming Identity and Politics" Culture and Expression, Hofstra Honors College, NY
15: "Queers Against Corrective Development: LGBTSTGNC Anti-Violence Organizing in Gentrifying Times" Imagining Abolition Conference, Virtual, 7:20PM-8:45PM EST
14: "The Hidden Emotional Labor of Hope Work: Abolition in the Academy" Imagining Abolition Conference, Virtual, 12:10PM-1PM EST
1: "Justice as Healing and Transformation" Invited Lecture, SUNY Cortland Department of Philosophy and the Center for Ethics, Peace and Social Justice, NY
March:
10: "The Invisible 'T' in Non-Binary: Understanding the Role of Transitioning in the Identity"Faculty Diversity Research and Curriculum Development and LGBTQ+ Research Initiative Grant Lectures. Funded by the National Center for Suburban Studies. 1PM-2:15PM EST
8: Africana and LGBTQ+ Studies Present Dr. SN Nyeck, "Poetics: Queer Recesses of the Heart and the Spirit of Intimacy within Africana Households" Virtual 11:20AM-12:45EST